Pet-Proof Carpeting in Columbia, MO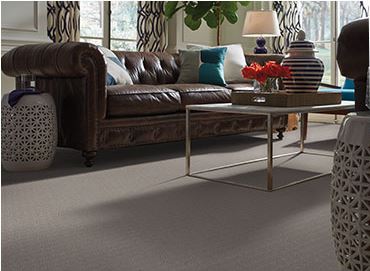 You need a new floor for your home, but you may be hesitant to get a one due to the fear of it being impacted by your pet's scratches and accidents. We're happy to inform you that at our flooring showroom, you no longer have to choose between designing your home and making your pets feel welcome inside it. Our stock is full of pet-proof carpeting in Columbia, MO, along with other flooring materials that are made to withstand whatever your dog or cat can dish out. Just let us know what you're looking for and we'll find a way to make it work.
The flooring industry has come a long way in recent years, and new technologies are allowing manufacturers to make their products more pet-friendly than ever before. Even hardwood is now an option for pet lovers because it can be designed to resist scratching and have a rustic look that conceals flaws. Ask about our hardest wood flooring for pets and our professionals will be happy to help you find the perfect pick for you. We work around your taste, current décor, budget, and furry friends.
Inexpensive Durable Flooring Options
There's plenty to choose from at our store, and our experts can explain the specific benefits of each choice that you come across. One of the best solutions for pet owners is vinyl, as it's affordable, offers great traction for your pet, and can be installed almost anywhere. We have it in a wide selection of colors, patterns, and styles, so you can even have it looking the way you like. Stain-and-scratch-resistant flooring like this provides you peace of mind and gives your pets the freedom to play.
Other options are tile, carpet, hardwood, and laminate. Tile especially makes for easy clean-up and can handle those scratches that come from a dog's toenails or a cat's claws. You won't have to worry about leaving your pets home alone for a little while or worry about what will happen if you allow them to run around.
Shop Our Other Waterproof Flooring for Pets
After vinyl, another popular pick for pet owners is laminate and waterproof wood. The great thing about this material is that maintaining it is a simple task. A mop and vacuum are all it needs to look shiny, so even when your friend sheds or forgets to go outside, your floor can still look its best. This kind of assurance makes a new floor from us well worth the investment, especially when you consider our warranties, competitive pricing, and industry-leading expertise and service.



Contact us to find out more about our floors for pets. We sell them to clients from Columbia, Ashland, Hallsville, Fulton, and Centralia, Missouri, and the nearby neighborhoods.