Step into a world of possibilities
Dave Griggs Flooring America-Columbia, Missouri
Our story begins in 1974 with Dave Griggs our founder and continues almost 5 decades later with owner Michele Batye, two visionaries who transformed the flooring industry in Columbia. With their unwavering dedication, they have built a brand that stands for exceptional craftsmanship and personalized service.
When you choose Flooring America, you're not just purchasing flooring; you're investing in an experience. From our knowledgeable sales staff to our professional tool shop we ensure that every project receives the attention to detail it deserves, allowing us to deliver outstanding results time and time again. From selection to installation, our team of experts will guide you through the process, making sure your vision becomes a reality.
We understand that your home or business is more than just a physical space; it's a reflection of your style and personality. That's why our interior design services go beyond flooring, helping you create a cohesive and captivating environment that truly elevates your space. Whether you're looking to transform your home or enhance your commercial establishment, our residential and commercial divisions have you covered. With a wide range of flooring options, including carpet, hardwood, tile, laminate, luxury vinyl, window treatments, granite countertops and kitchen and bath design we offer solutions that meet your unique needs, preferences, and budget.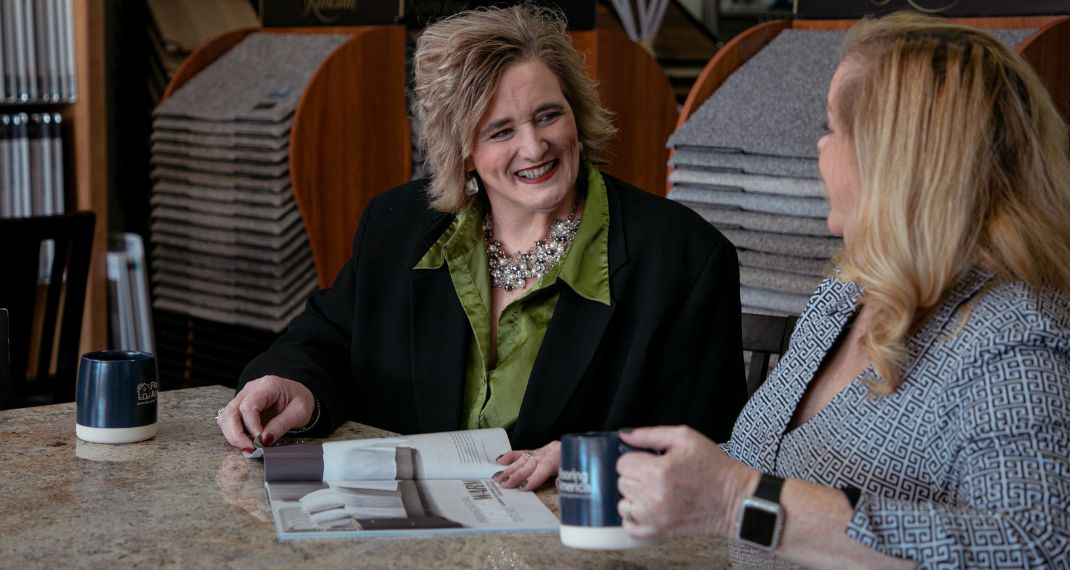 Shopping local is about more than just supporting the community; it's about receiving unmatched quality and personalized attention. As a local business, we take pride in being part of Columbia's vibrant fabric, and we strive to exceed your expectations at every turn. But our commitment to the community extends beyond flooring. We believe in giving back, which is why we actively support charities throughout our beloved Columbia. By choosing Flooring America, you're not only investing in superior flooring, but you're also joining us in making a positive impact on those who need it most.
Embrace the Dave Griggs Flooring America experience and let us be your trusted partner in transforming your space into something extraordinary. Visit our showroom today and discover why generations of customers have chosen us for their flooring needs. Together, we'll create a foundation that you'll love for years to come.
We proudly serve the communities of Columbia, Ashland, Hallsville, Fulton, Centralia, Boonville, Harrisburg, Sturgeon, Hartsburg, Rocheport, Mexico, Moberly, Macon, Jefferson City, Pilot Grove, Glasgow and Fayette, MO.